COSMOTE Global Solutions 
COSMOTE Global Solutions, as a member of OTE Group of Companies, is an ICT Systems Integrator delivering a broad range of ICT Solutions and Services. 
CGS provides a broad range of ICT Services focusing on: Cloud, Data Centre operations, Networking, Cybersecurity, BI and Data Warehouse, Big Data, Service Desk, Proactive Monitoring, Operations and Support, Service Management, Project and Programme Management, and Professional Services. 
OTE Group 
OTE Group is the largest technology provider in Greece. It is one of the top three listed companies with respect to capitalization, in the Athens Stock Exchange. Deutsche Telekom holds 46.9% of OTE's share capital and the Greek State holds 5.6%. Find More about OTE Group

Our Vision
We digitize societies so that everyone can live and enjoy at the fullest all possibilities offered now while also building on them for a better tomorrow.
Our Mission
•    We bring the best communication services to our customers
•    We connect people
•    We entertain
•    We help businesses grow.
•    We are leaders, pioneers, pillar of the economy and society
•    With passion, faith and commitment
•    We constantly strive to become better on all fronts
•    We have a positive impact on society and the environment
 
Our Strategic Plan
Our continuous goal is to remain the market leader and pioneer, a modern, high-performance, company offering the best customer experience based on its technological superiority.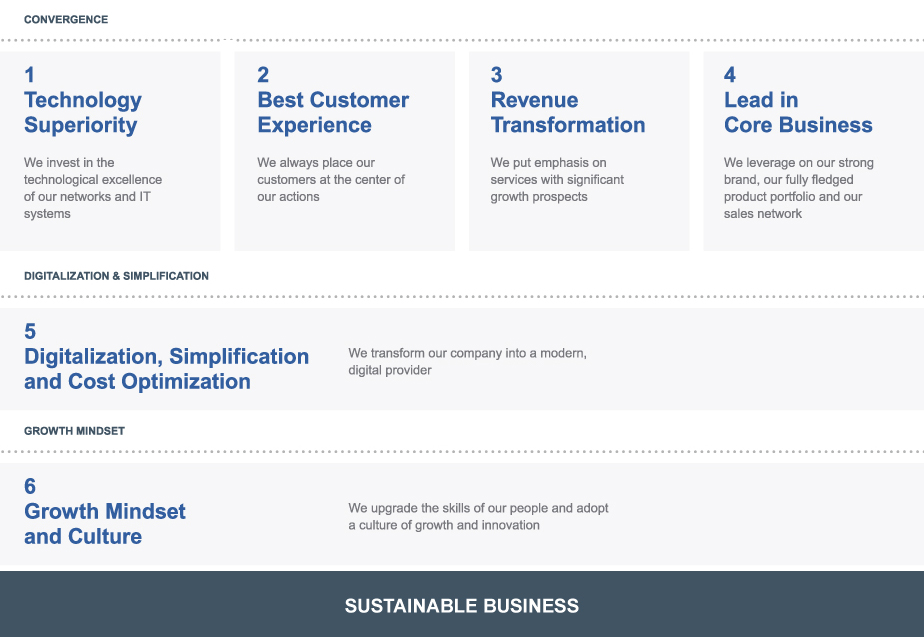 Corporate Governance
Corporate governance refers to a number of principles adopted by a company, aiming to uphold its performance and the interests of its shareholders and of all stakeholders.
Recognizing the importance of corporate governance principles and the benefits derived from their adoption, COSMOTE Global Solutions, as a subsidiary of OTE Group of Companies, follows the corporate governance principles of the Group in terms of it, adapted proportionally to the subject and the specific company requirements.
In this context, COSMOTE Global Solutions has adopted regulations, policies and corporate governance practices above the requirements of the Law, which follow the international standards and which are applied by all OTE Group Companies.
Please see here more information related to the Corporate Governance of OTE Group of Companies.