FRAPORT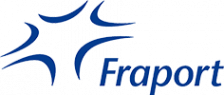 Modernization of ICT
infrastructure in 14 airports 
The Need
Fraport Greece decided to upgrade 14 regional airports in Greece so as to optimize its business operations and optimal passengers' experience.
The services
We provided to Fraport state-of-the-art IT and telecommunications solutions.
The services include: 
Data Center Services. A private Cloud infrastructure (IaaS) was designed and installed by OTE Group in its Tier III Data Center.
Interconnection, Networking and IP Telephony Solutions. A comprehensive solution was implemented through COSMOTE IP VPN service to fulfill the interconnection needs of the airports regarding voice, image and data, as well as of their secure connection with the Data Center.
Private Radio Network. A private radio network was created, in partnership with Motorola, operating in all 14 regional airport premises and Fraport's headquarters. It is currently the main communication system in case of an emergency and will operate uninterruptedly.
The benefits
The modernization of the ICT infrastructure enables Fraport to optimize their operation by:
Providing higher quality services to the airport passengers.
Ensuring uninterrupted and secure intra and inter airport communications.
Achieving a most cost-efficient overall management of their IT and network infrastructure.