European Securities and Markets Authority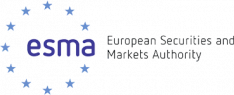 The Need
The European Securities and Markets Authority is a European Union
Agency mandated to safeguard the stability of the EU's financial system by enhancing the protection of investors and promoting stable and orderly financial markets.
To serve its approximately 700 employees and more than 2000 visitors per year, in their new premises in Paris, France, ESMA needed quick-provisioned, high-quality, secure and reliable network services by a trusted service provider.
The services
Managed network services are provided to the ESMA users, including: LAN as a Service, WiFi as a Service, Remote access as a Service, VPN as a Service, Internet Access services, Cloud Connectivity services, Cloud Access Security Brokerage services, Colocation/Hosting services, as well as ad-hoc professional services.
More specifically our innovative solutions include:
Web Remote Access as a Service (WRAaaS). A highly customizable managed service for remote access to ICT infrastructure via the internet is provided. Access is allowed via strong authentication (e.g. two factor authentication). Moreover data in transit are protected via TLS 1.2 based encryption.
VPN as a Service (VaaS). A managed VPN service to deliver secure remote connectivity is also provided. The service supports client connections as well as site-to-site VPN connectivity. The client connection service supports two-factor authentication. Strong site to site VPN encryption is IPsec based.
Cloud Access Security Brokerage. Cloud Access Security Brokerage (CASB) services are offered based on the leading CloudSOC Symantec technology. Protect SaaS, PaaS, and IaaS Accounts from Misuse, Threats, and Data Loss.
The benefits
ESMA enjoys high quality managed network services that enabling them to fulfill their mission in the field of securities legislation and regulation, by:
Securely communicating with the stakeholders in the field of securities (Banks, Capital Market Unions, Supervisory Authorities, Insurance and Occupational Pension Authorities, etc.).
Enjoy high quality managed network services preserving a low Total Cost of Ownership (TCO).
Enforcing cybersecurity policies and access control to sensitive/restricted data.
Enabling their employees and key users to use reliable networking, and network security services.
Supporting financial transparency and economic growth across Europe.
Ensuring business continuity against risks/threats such as COVID-19.